St. Augustine Parish Church of Bantay
Saint Augustine Parish Church
Shrine of Our Lady of Charity
Bantay, Ilocos Sur
St. Augustine Parish Church of Bantay is one of the oldest churches of Ilocos Sur, built in 1590 with Fr. Montoya OSA as the parish priest. It was named after St. Augustine, the Patron Saint by the Augustinian Friars. The church was damaged during the World War II, but it was reconstructed in 1950. The restored facade is of neo-gothic design mixed with pseudo-Romanesque elements. The site of the church has the scene of fighting during the uprising led by Diego Silang in 1763.
According to our ancestors, the image of Our Lady of Charity was found by some fisherman placed in a wooden box floating on Bantaoay River. People from other towns and provinces came to take the image but could not be moved and only people from Bantay were able to carry the miraculous image. "Our Lady of Charity" was the name given to the image due to the many miracles interceeding her numerous devotees.
St. Augustine Parish Church became a Shrine of Our Lady of Charity on January 12, 1956 when the Miraculous image of Our Lady was crowned as the patroness of Ilocandia by The Most Revered Msgr. Vagnozzi, the Papal Nuncio to the Philippines.

Filipino Links
» 101 Ways To Tell If You're Filipino
» Philippine Tourism
» Tagalog Movies
» Filipino Music
» Filipina Beauty
» Pinoy Showbiz
» Vintage Philippine Movies
» History Books
We Recommend
» Travel Destinations
» International Food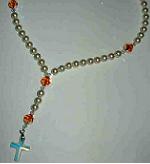 KC Gems - Proudly Philippine made, a KabayanCentral.com exclusive! KC Gems are elegant, yet inexpensive fashion pieces that make perfect gifts for your loved ones.



Choose your gifts from among 7,100 Filipino items in the pioneer Philippine-based e-store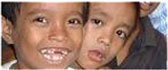 Make a dream come true this Christmas through the Salesians of Don Bosco. Help the street children.